Libraries are about much, much more than just print books!
For the next few weeks we'll be covering some of the reasons why your public library is more valuable than ever, and why your library card is the most valuable thing in your wallet!
This week's blog: Free Museum Passes.
With your library card, you have access to FREE museum and attraction passes! Each pass can be checked out for 4 days, covering admission for a varying number of people depending on the pass.
        IMPORTANT        
Before checking out a pass, please CLICK HERE to review our pass loan policies!
Passes must be checked out and returned in-person at the Reference Desk.
Due to limited passes and high demand (especially for the Grounds for Sculpture passes), we can't put passes on hold.
It's a good idea to call the Reference Desk to make sure we have the pass you're looking for.
Call 732-873-8700 ext. 111 to reach the desk.
Here are the passes that we currently have access to:
Garden State Discovery Museum
Admits 6
Children under 12 months are nor charged admission.
"The Garden State Discovery Museum is one of New Jersey's most popular cultural attractions and South Jersey's largest children's museum! Since opening in 1994, the Garden State Discovery Museum has continually provided unique experiences where adults and children interact and learn together, while exploring high quality, kid-powered hands-on exhibits.
The Garden State Discovery Museum provides multifaceted learning opportunities for infants, children to ten years of age, and their favorite caregivers.  Whether they are building and remodeling the two-story house in Under Construction or caring for pets in Vet and Pet, they are building self-esteem, self-confidence, compassion and are learning to work cooperatively.
The Garden State Discovery Museum offers educational entertainment at its hands-on best.  It is a children's museum filled with hours of imaginative fun and countless experiences." –From the GSDM website
Location/Contact:
2040 Springdale Road
Suite 100
Cherry Hill, New Jersey 08003
Just minutes from the main arteries of Routes 70 and 73 and Interstate 295.
Phone: (856) 424-1233
Grounds for Sculpture
Admits 4
Children under 5 are not charged admission.
"Grounds For Sculpture is situated on the former New Jersey State Fairgrounds and includes three of its major historic buildings, restored for a variety of purposes. When you come to Grounds For Sculpture you can expect to find:
A constantly evolving collection of superb contemporary outdoor sculptures
42 magnificently landscaped acres in which to stroll
Rotating exhibitions in six indoor galleries
A year-round schedule of performing arts events
Tours of all sorts, including moonlight tours
Classes, speakers and community events for all ages
Spectacular dining and must-have merchandise in all price ranges
A surprise around every corner
A place to host your own party or event" -From the GFS website
Location/Contact:
80 Sculptors Way
Hamilton, NJ 08619
For general inquiries please call (609) 586-0616 or email info@groundsforsculpture.org.
The Intrepid Museum
Admits 6
Your library card is required with the pass for admission.
Does not cover events, programs, and simulators.
"The Intrepid Sea, Air & Space Museum is a non-profit, educational institution featuring the legendary aircraft carrier Intrepid, the space shuttle Enterprise, the world's fastest jets and a guided missile submarine. Through exhibitions, educational programming and the foremost collection of technologically groundbreaking aircraft and vessels, visitors of all ages and abilities are taken on an interactive journey through history to learn about American innovation and bravery." -From the Intrepid website
Location/Contact:
Pier 86, West 46th St & 12th Ave
New York, NY 10036
Please call this number for general information and questions:
877-957-SHIP (7447) or 212-245-0072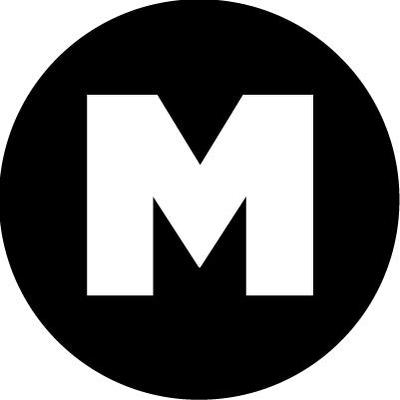 The Morris Museum
Admits 2 Adults, 3 Children
"The Morris Museum celebrates art, science, history, and the performing arts by providing engaging exhibitions and programs, all of which are designed to excite the mind and promote cultural interests.  The Museum strives to educate, entertain, and inspire diverse audiences of all ages, abilities, and backgrounds." -From the Morris Museum website
Location/Contact:
6 Normandy Heights Road
Morristown, NJ 07960
PHONE: (973) 971-3700
EMAIL: info@morrismuseum.org
The Museum of the American Revolution
Admits 2 Adults, 4 youths (Ages 6-17)
Children under 6 are not charged admission.
"Opened on April 19, 2017, the Museum of the American Revolution explores the dramatic, surprising story of the American Revolution through its unmatched collection of Revolutionary-era weapons, personal items, documents, and works of art. Immersive galleries, powerful theater experiences, and interactive digital elements bring to life the diverse array of people that created a new nation against incredible odds. Visitors gain a deeper appreciation for how this nation came to be and feel inspired to consider their role in the ongoing promise of the American Revolution. Located just steps away from Independence Hall, the Museum serves as a portal to the region's many Revolutionary sites, sparking interest, providing context, and encouraging exploration." -From the MAR website
Location/Contact:
101 South Third Street
Philadelphia, PA 19106
PHONE: 215.253.6731
TOLL FREE: 877.740.1776
EMAIL: info@amrevmuseum.org
Thanks for reading! Stay tuned for Part 3 of "Your Public Library is More Valuable Than Ever!"
-George, FTPL