Are you looking to start a book club for the new year? Have you already started one and are looking for new titles? The Library has you covered! Here are the newest Book Club in a Bag kits that we have available to checkout: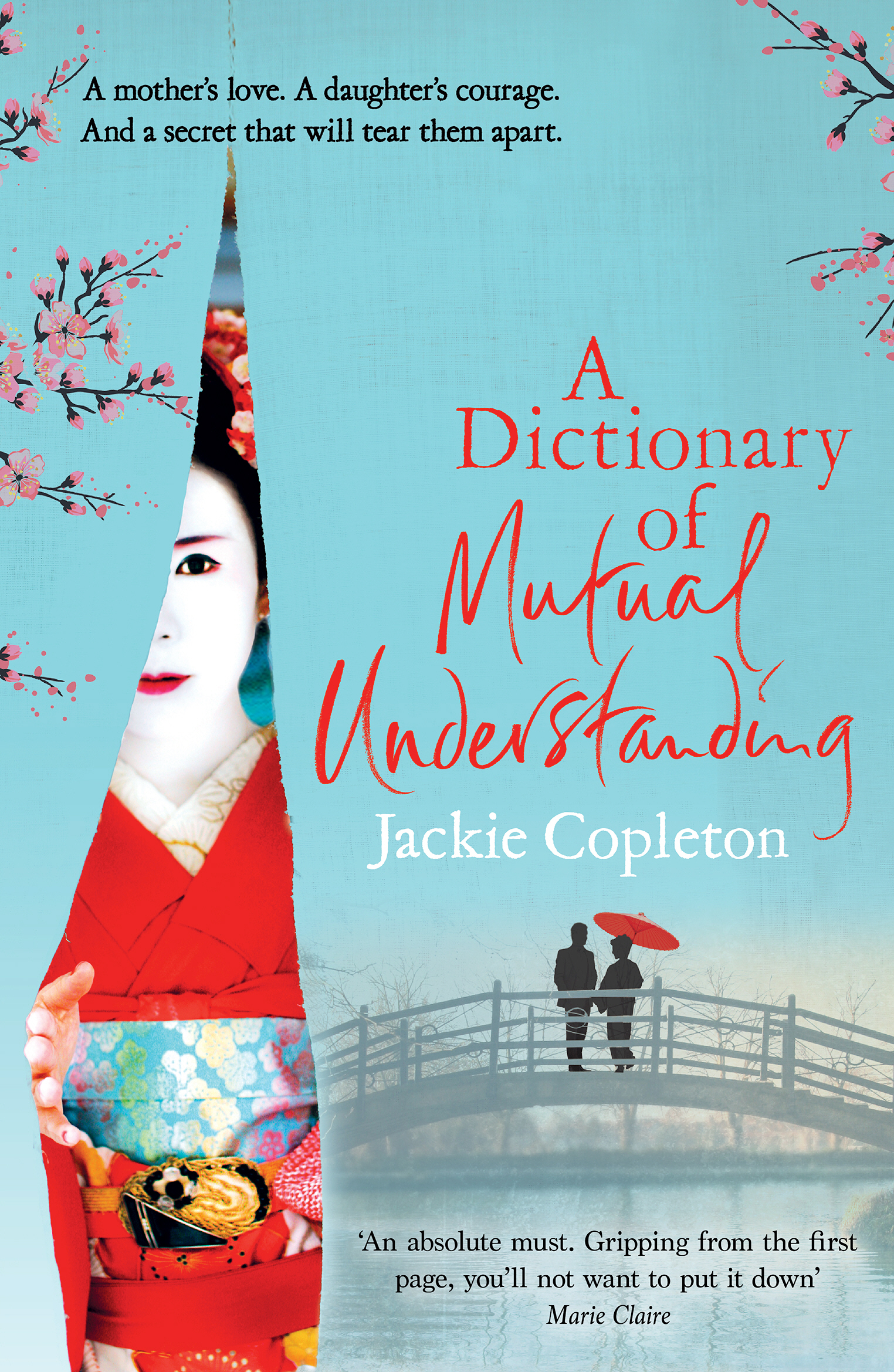 A Dictionary of Mutual Understanding by Jackie Copelton
"When Amaterasu Takahashi opens the door of her Philadelphia home to a badly scarred man claiming to be her grandson, she doesn't believe him. Her grandson and her daughter, Yuko, perished nearly forty years ago during the bombing of Nagasaki. But the man carries with him a collection of sealed private letters that open a Pandora's Box of family secrets Ama had sworn to leave behind when she fled Japan. She is forced to confront her memories of the years before the war: of the daughter she tried too hard to protect and the love affair that would drive them apart, and even further back, to the long, sake-pouring nights at a hostess bar where Ama first learned that a soft heart was a dangerous thing. Will Ama allow herself to believe in a miracle?" -From Amazon.com
Eleanor Oliphant is Completely Fine by Gail Honeyman
"No one's ever told Eleanor that life should be better than fine.
Meet Eleanor Oliphant: She struggles with appropriate social skills and tends to say exactly what she's thinking. Nothing is missing in her carefully timetabled life of avoiding social interactions, where weekends are punctuated by frozen pizza, vodka, and phone chats with Mummy.
But everything changes when Eleanor meets Raymond, the bumbling and deeply unhygienic IT guy from her office. When she and Raymond together save Sammy, an elderly gentleman who has fallen on the sidewalk, the three become the kinds of friends who rescue one another from the lives of isolation they have each been living. And it is Raymond's big heart that will ultimately help Eleanor find the way to repair her own profoundly damaged one." -From Goodreads.com
The Guernsey Literary and Potato Peel Society by Mary Ann Shaffer and Annie Barrows
"'I wonder how the book got to Guernsey? Perhaps there is some sort of secret homing instinct in books that brings them to their perfect readers.' January 1946: London is emerging from the shadow of the Second World War, and writer Juliet Ashton is looking for her next book subject. Who could imagine that she would find it in a letter from a man she's never met, a native of the island of Guernsey, who has come across her name written inside a book by Charles Lamb…
As Juliet and her new correspondent exchange letters, Juliet is drawn into the world of this man and his friends—and what a wonderfully eccentric world it is. The Guernsey Literary and Potato Peel Pie Society—born as a spur-of-the-moment alibi when its members were discovered breaking curfew by the Germans occupying their island—boasts a charming, funny, deeply human cast of characters, from pig farmers to phrenologists, literature lovers all.
Juliet begins a remarkable correspondence with the society's members, learning about their island, their taste in books, and the impact the recent German occupation has had on their lives. Captivated by their stories, she sets sail for Guernsey, and what she finds will change her forever." -From Goodreads.com
The Leavers  by Lisa Ko
"One morning, Deming Guo's mother, an undocumented Chinese immigrant named Polly, goes to her job at the nail salon and never comes home. No one can find any trace of her.
With his mother gone, eleven-year-old Deming is left with no one to care for him. He is eventually adopted by two white college professors who move him from the Bronx to a small town upstate. They rename him Daniel Wilkinson in their efforts to make him over into their version of an "all-American boy." But far away from all he's ever known, Daniel struggles to reconcile his new life with his mother's disappearance and the memories of the family and community he left behind.
Set in New York and China, The Leavers is a vivid and moving examination of borders and belonging. It's the story of how one boy comes into his own when everything he's loved has been taken away–and how a mother learns to live with the mistakes of her past." -From Goodreads.com
The Little Paris Bookshop by Nina George
"Monsieur Perdu calls himself a literary apothecary. From his floating bookstore in a barge on the Seine, he prescribes novels for the hardships of life. Using his intuitive feel for the exact book a reader needs, Perdu mends broken hearts and souls. The only person he can't seem to heal through literature is himself; he's still haunted by heartbreak after his great love disappeared. She left him with only a letter, which he has never opened.
After Perdu is finally tempted to read the letter, he hauls anchor and departs on a mission to the south of France, hoping to make peace with his loss and discover the end of the story. Joined by a bestselling but blocked author and a lovelorn Italian chef, Perdu travels along the country's rivers, dispensing his wisdom and his books, showing that the literary world can take the human soul on a journey to heal itself." -From Goodreads.com
Pachinko by Min Jin Lee
"Yeongdo, Korea 1911.
In a small fishing village on the banks of the East Sea, a club-footed, cleft-lipped man marries a fifteen-year-old girl. The couple have one child, their beloved daughter Sunja. When Sunja falls pregnant by a married yakuza, the family face ruin. But then Isak, a Christian minister, offers her a chance of salvation: a new life in Japan as his wife.
Following a man she barely knows to a hostile country in which she has no friends, no home, and whose language she cannot speak, Sunja's salvation is just the beginning of her story.
Through eight decades and four generations, Pachinko is an epic tale of family, identity, love, death and survival." -From Goodreads.com

Woman in Cabin 10 by Ruth Ware
"Lo Blacklock, a journalist who writes for a travel magazine, has just been given the assignment of a lifetime: a week on a luxury cruise with only a handful of cabins. The sky is clear, the waters calm, and the veneered, select guests jovial as the exclusive cruise ship, the Aurora, begins her voyage in the picturesque North Sea. At first, Lo's stay is nothing but pleasant: the cabins are plush, the dinner parties are sparkling, and the guests are elegant. But as the week wears on, frigid winds whip the deck, gray skies fall, and Lo witnesses what she can only describe as a dark and terrifying nightmare: a woman being thrown overboard. The problem? All passengers remain accounted for and so, the ship sails on as if nothing has happened, despite Lo's desperate attempts to convey that something (or someone) has gone terribly, terribly wrong." -From Goodreads.com
How it Works
To request a kit, fill out an Online Request Form on our website (click here). 
A valid FTPL card is required.
Kits can be checked out for 6 weeks.
A kit may be renewed for an additional checkout if there are no holds.

Kits can be reserved up to 

6 months in advance, but must be made

at least

3 days in advance.

Hold cannot be placed through the library catalog.

For more information, please call us at 732-873-8700 ext. 101.
Each kit comes with 10 copies of the selected title and 1 Folder containing the following:
1 book tracking sheet.
1 Book Club in a Bag policies sheet.
Tips for leading a book discussion.
A reading guide/discussion questions.
An author bio and interview about the selected title (if available).
Thanks for reading!
-George, FTPL