Genre: Spy Fiction, Thriller/Suspense
On the waiting list for Daniel Silva's new book, The Cellist? Why not try one of these similar books while you wait! Each book is available from FTPL at either the Demott Lane or Franklin Park location. For a more personalized recommended book selection, check out our Perfect Picks program on our website or ask about it at the Reference Desk!
"Captain Ann Campbell is a West Point graduate, the daughter of legendary General "Fighting Joe" Campbell. She is the pride of Fort Hadley until, one morning, her body is found, naked and bound, on the firing range.

Paul Brenner is a member of the Army's elite undercover investigative unit and the man in charge of this politically explosive case. Teamed with rape specialist Cynthia Sunhill, with whom he once had a tempestuous, doomed affair, Brenner is about to learn just how many people were sexually, emotionally, and dangerously involved with the Army's "golden girl." And how the neatly pressed uniforms and honor codes of the military hide a corruption as rank as Ann Campbell's shocking secret life." -Goodreads.com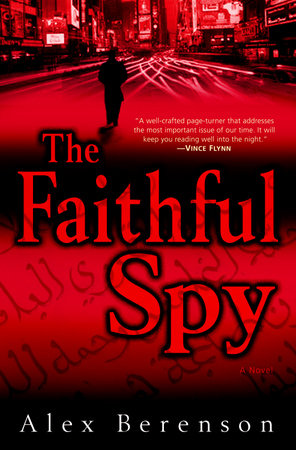 "Two years after U.S. secret agent John Wells infiltrates al-Qaeda, the events of 9/11 call into question his usefulness, if not his loyalty, but he keeps his cover and bides his time, burrowing closer to Osama while sincerely converting to the one true faith of Islam as the years slip by. When al-Zawahiri sends him home at last, it is to serve some undetermined role in a major, multiphase offensive cleverly designed to strike terror in the American heart by unleashing conventional, biological, and nuclear attacks from coast to coast. Berenson works against the inherent sensationalism of his story with a diversity of viewpoints and deft character sketches that avoid oversimplifying the complex beliefs and strategies of his combatants. The plotting is superlative, baffling readers and characters alike as the mastermind behind al-Qaedas sleeper network wages covert war against a vigilant and resourceful enemy. As with Thomas Harris Black Sunday (1975) or Joseph Finder's Zero Hour (1996), one could hardly ask for a more skillful, timely, and well-rounded translation of our worst fears into satisfying thrills; a sure bet for fans of Jack Higgins and Vince Flynn." — David Wright (Reviewed 03-15-2006) (Booklist, vol 102, number 14, p30)
"John Rain kills people. For a living. His specialty: making it seem like death by natural causes. But he won't kill just anyone. The target must be a principal player. And never a woman. Half American, half Japanese-but out of place in both worlds-Rain is filled with opportunities. John Rain may not be a good man, but he's good at what he does…
Until he falls for the beautiful daughter of his last kill." -Goodreads.com
If you have any questions about putting any of these books on hold, please leave a comment below or message us on our chat service.
Thanks for reading!
-George, FTPL